Grace Lutheran Church
"You will be my witnesses in Jerusalem and in all Judea and Samaria, and to the end of the earth" Acts 1:8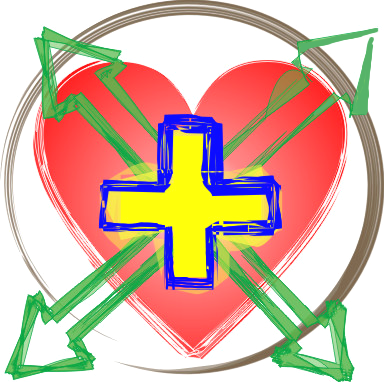 Welcome to the Grace Lutheran Church website. We hope this site will help you learn more about us and our witness for Christ. We strive to recognize and nurture the Christ in ourselves and each person that we encounter along the way. Our church is a thriving community of believers, and lovers of the Word of God. Grace Lutheran Church has a long tradition of outreach and service to its members and the community. We hope you will join us for Divine Service on Sunday to experience for yourself the Body of Christ.
In Person Divine Service:
Divine Service on Sunday at 10:30
and Monday at 7:00 pm. (from August – mid May)
Bible Verse to Memorize Each Week
Worship Times
Sunday School 9:10am
Sunday Morning Divine Service 10:30am
Monday Evening Divine Service 7:00pm
(Monday services August-June except on major holidays.)
Midweek Ministry

There's a place for YOU at Grace!
6:00 – 6:50pm – DURING LENT

Pre-Confirmation 3rd-4th
Pre-Confirmation 5th-6th
High School
Adult Study
1st Year Confirmation
2nd Year Confirmation
MIDWEEK WEDNESDAY MEALS! Which always includes salad & homemade desserts.
March 1st – Chicken Pot Pie
March 8th – Pizza
March 15th – Spring Break – No Meal
March 22nd – Enchilada casserole & pinto beans
March 29th – Rotisserie chicken & stuffing casserols
Meals start at 5:00pm and end at 6:00pm.
Show your appreciation with a free will offering to help cover expenses.
For sanitization purposes, all meals will be served to you by a member of the Fellowship Team.
PLEASE CONTACT THE CHURCH OFFICE IF YOU WISH TO JOIN US!
Stay In The Know Of All Things Grace Lutheran
Lent 2023 – "Chronicles of the King"



Please Join Us! Services will be at Noon and 7 pm throughout Lent. Enter through the circle driveway doors.

Ash Wednesday – February 22nd – Count on It: David
Week 1 – March 1st – Blood Money: Asa

Week 2 – March 8th – Strange Bedfellows: Jehoshaphat
Week 3 – March 15th – Cleaning House: Joash
Week 4 – March 22nd – Know Thyself: Uzziah
Week 5 – March 29th – Our Last Hope: Josiah
Holy Thursday – April 6th – Prepared Food: Hezekiah

Good Friday – April 7th – Worst Best King Ever: Manasseh – Noon & 8:00pm
Easter Sunday – April 9th Long Lives the King of Kings! – 10:30am

Get Connected to Grace Lutheran Today!
If you have any questions we would love to hear from you! If you are looking to give to Grace Lutheran, click the "donation"button below! We appreciate all of our members and hope to see you in church soon!
Contact Us
Give to Grace Lutheran